oh lord. don't think i haven't been knitting. b/c i HAVE. oh lord have i. proof? from christmas and january: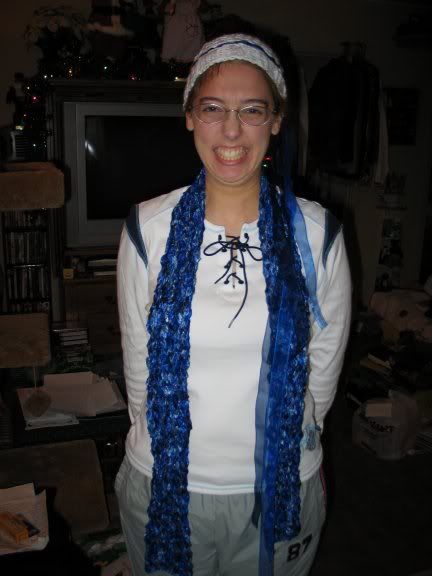 manabee in her scarf and hat. scarf and hat shown seperately below:



amy's christmas scarf:

(pre blocking and sewing in ends)

amy in scarf: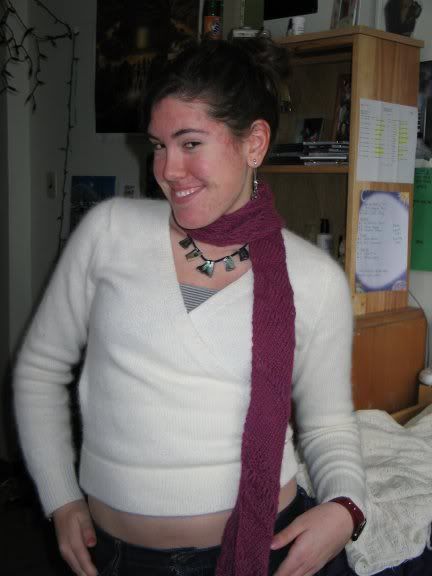 amy's friend jack got jealous of amy's hats so i said i'd make him a hat. he held me to it. see?