i hate fiddily shit. i don't know why i decided to make socks. this is one of those product knitting things that i don't usually do. so yeah.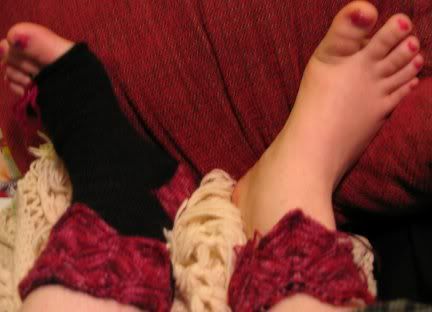 that's how far i've gotten making these socks.
here's a closeup of the one i only have the contrasting toe to finish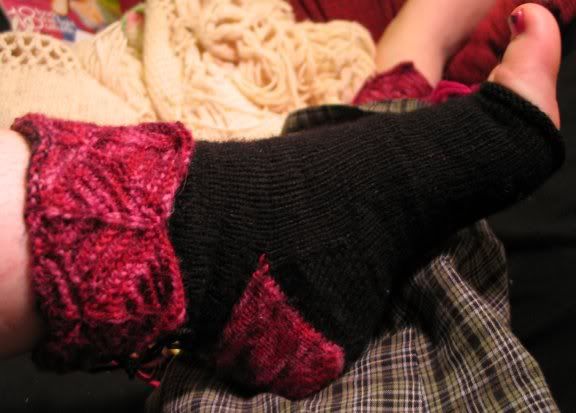 and i have one leg warmer done and about 5 inches started on the other one. oh beaverslide wool. how i love thee!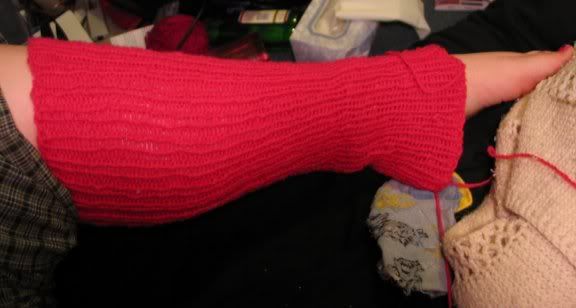 and, um...oh yeah, ripped this out and started over and now i don't like it again, so it may go back to the pond. ribbit ribbit! it's a shawl, black cotton i got at goodwill.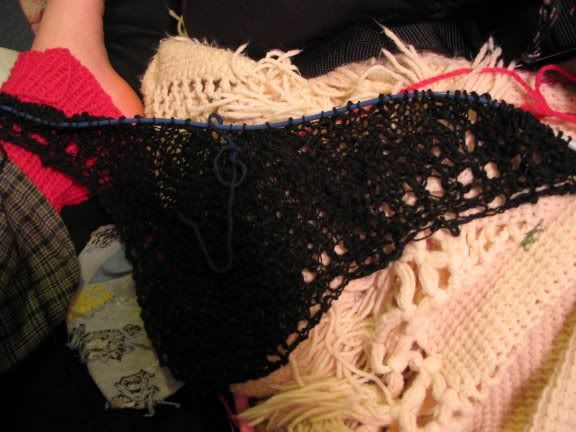 and i finished my sweater. but i didn't like it. so i ripped it out. a lot.