look at this plushy. it looks so innocent and soft and cuddly and cute.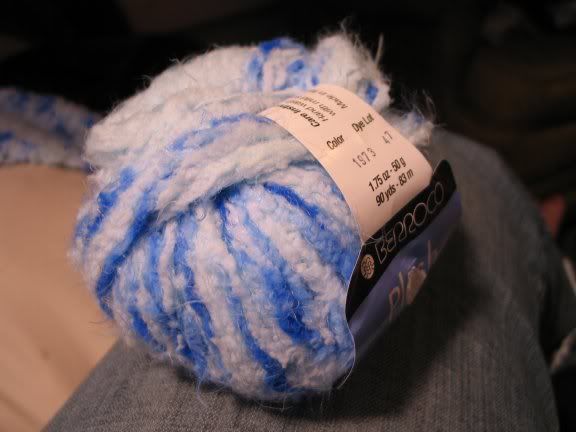 until it turns into the weird "i just skinned a blue dalmation" scarf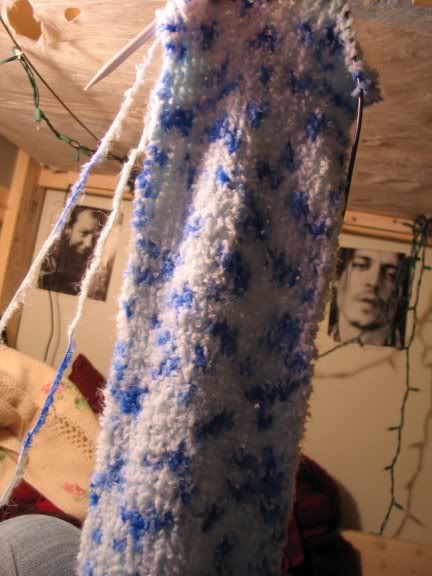 but my mom stole it, along with a peter pan wendy velvet touch/peruvian wool hat i made to go with the scarf. someday she'll get a picture of it. hopefully before she looses it.


i made these with turqouse beads, blue seed beeds and jump rings.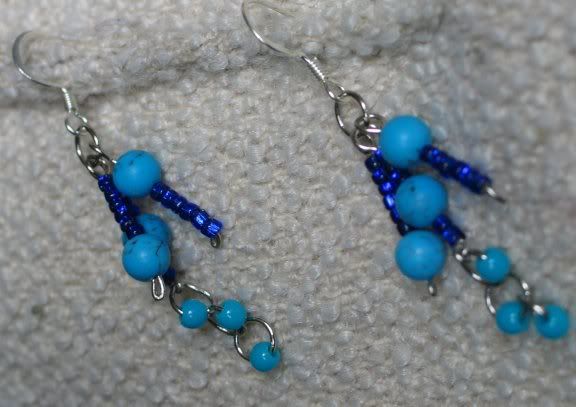 i kind of like these better. they are just glass beads i had around, and some other beads...yeah.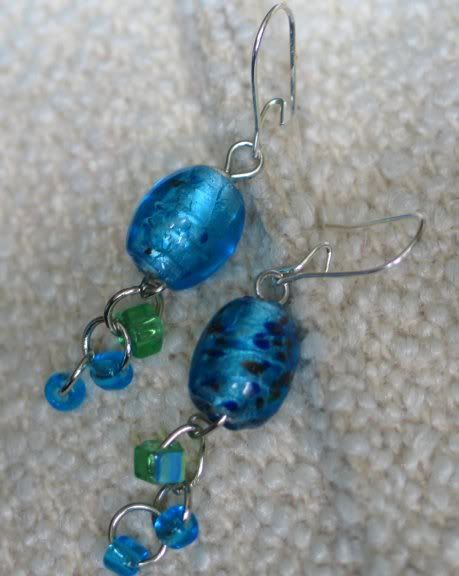 what they look like on: