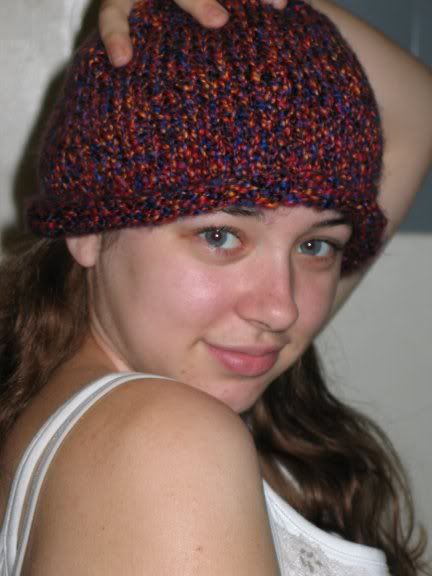 didn't Tay do a beautiful job on her first knitted project ever? since i hate garter stitch (except below project) i tought her knit stitch in the round. she used some lionbrand homespun that micha gave me a few years ago and that i got a crotchet hat out of (which jill promptly lost i believe). it's just a basic roll brim hat pattern. and the parts where it looks all messed up are where i tried to make the boucle-like nature of the homespun behave.

my recent big knitting:
red tonal knitted shawl. garter stitch, i cast on the long half then decreased down the sides and increased in the middle to make it v-shaped. it is beautious, if too long and slightly misshapened.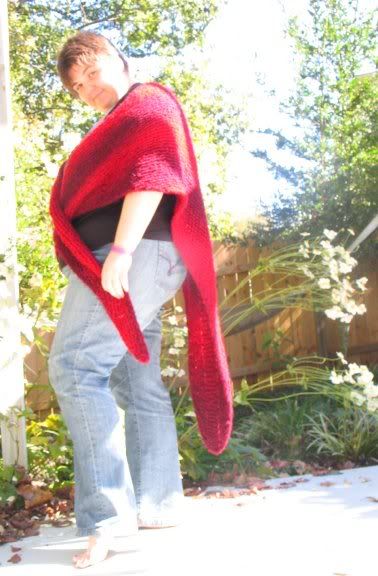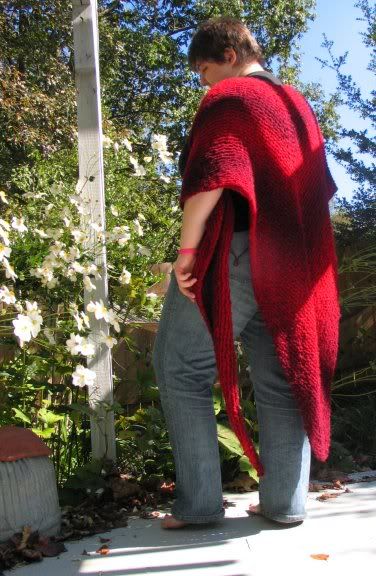 WEAVING!!!
have i mentioned that i love love love weaving!? 'cause i do!

our first project was plain weave chenille scarfs ('cause that's our visiting prof's specialty)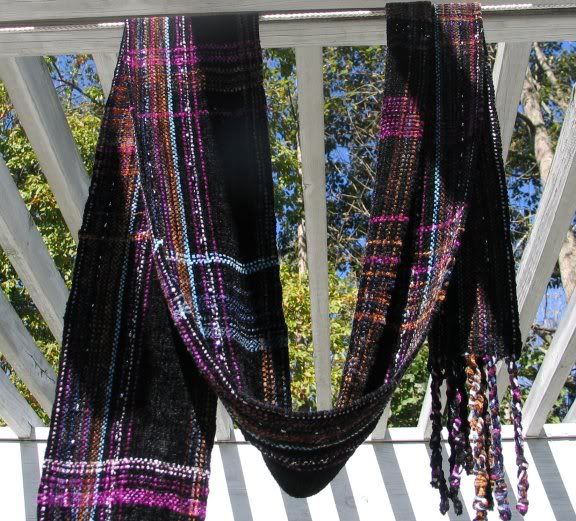 then we did overshot patterns. i made a bag, the warp was linen and the weft was wool, blue for the background and fuschia for the overshot.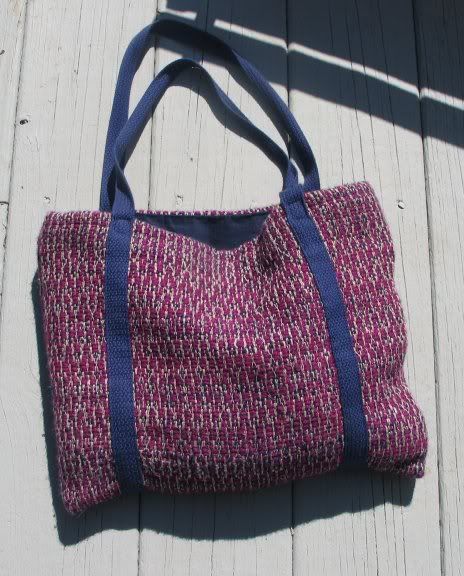 i sewed it up and lined it myself! the straps i bought at jo ann's fabrics.

the last project we did was ikat dyeing. i'm not a big fan of ikat so i wanted something simple. I tied off the diagonal to be white, then dyed the warp black. the weft was all a gray i dyed. the best thing is the inconsistencies in the black dye, and where the shed didn't seperate enough and i left the mistakes in.
i love it. LOVE IT!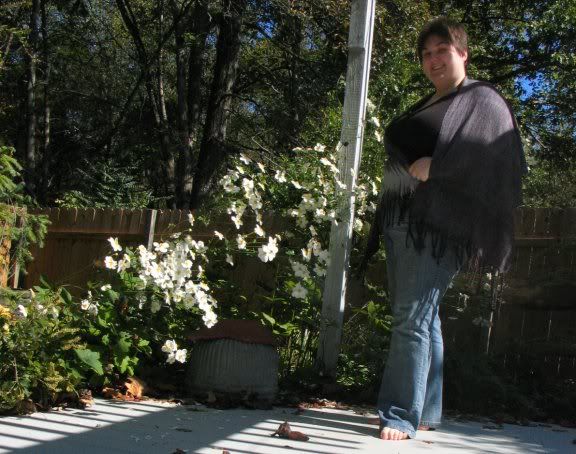 wearing it

close up of the ikat dyeing:



doodle and shawl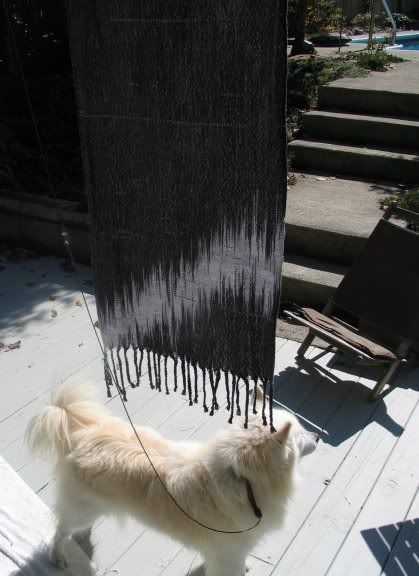 oh yeah, and since mom stole the strange i just skinned a blue dalmation scarf and hat set, i made daddy-o buy me new yarn (similar to plush, but not as nice) and i made a dead muppet hat and scarf set. it is very soft. andrea wants lingerie made of it.