okay ladies and gentlemen. I am about to unveil some of the awesomeness that i've been working on.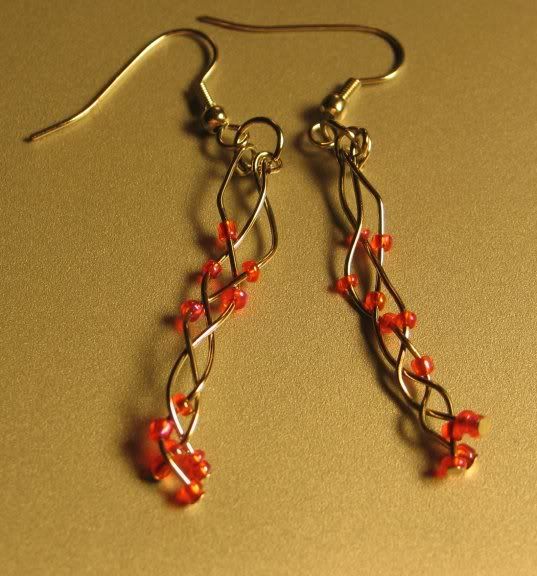 orange beads on beaded wire earrings. I can't get a good picture of me wearing them for some reason...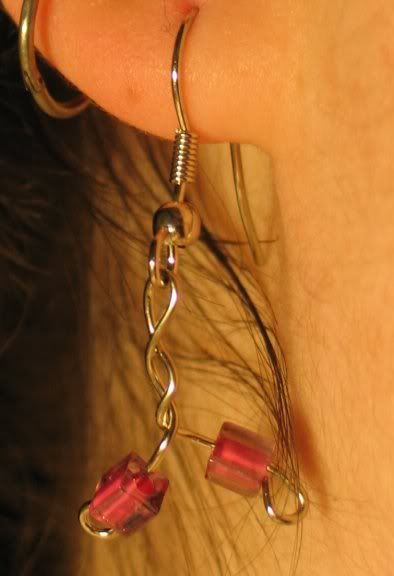 twisty wire pink bead earrings. on my ear. you know what's funny? I have four other holes on that ear, and one is between the earring and the hoop, but it looked funny from the angle it was at so i cropped it out.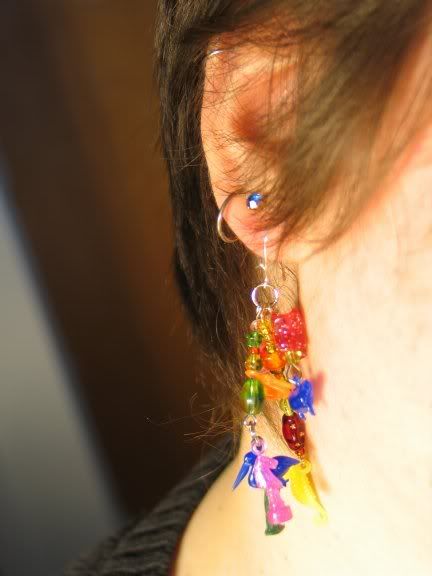 and the plastic charm earrings. fun, but not very comfortable to wear.
still....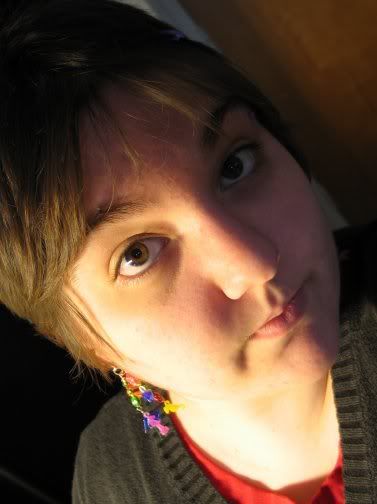 they look hella hot on me. : )

happy yet? don't worry, there's more to come.