i've recently gone through two adventurous projects.

the first one was last week...

first, i took my chunky chunky white yarn and bound it up around a chair.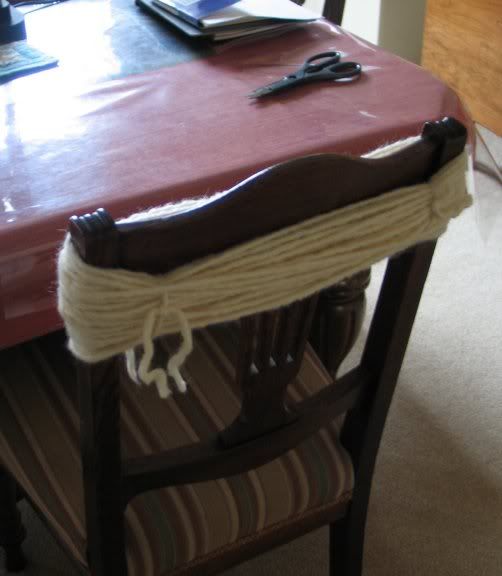 then i stuck it in warm water and soaked it and it smelled like wet wool (which pretty much smells like wet dog but different)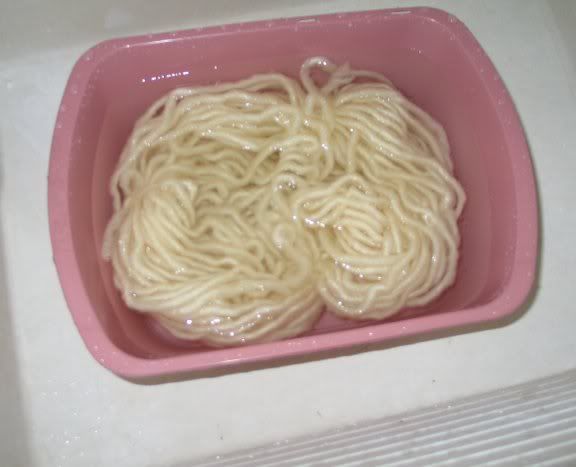 and then i took it away to the kitchen and dyed it and microwaved it and microwaved it and microwaved it..... and then i brought it back and left it to dry


(this is where you go Oooo, Aaaaah!)

and then i knit it up into a kewpie fire hat that is the same color as my jelly beans!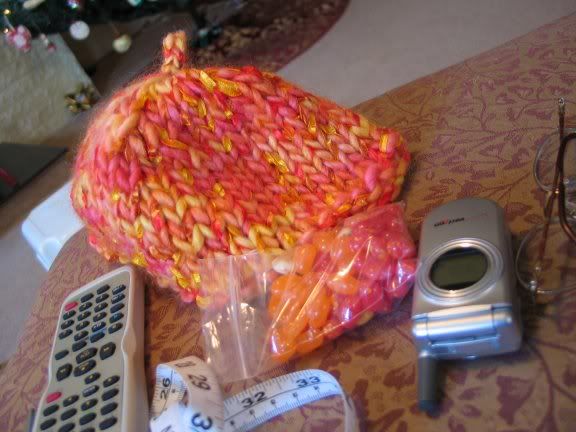 and it looks good on me, if short b/c i ran out of yarn.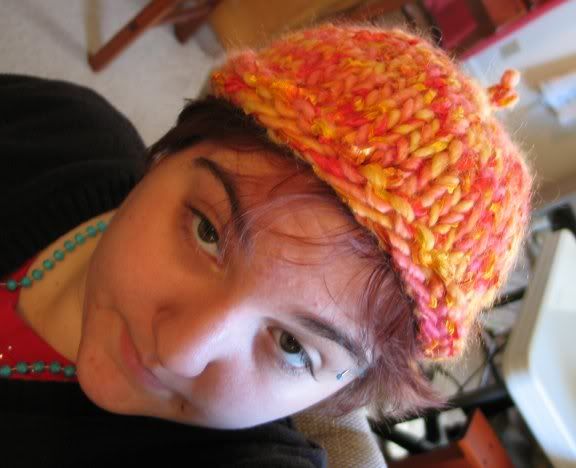 i found this piece of polar fleece in my chifarobe while i was cleaning.



you have to understand, i don't get along well with polar fleece. but. i decided to use it in a knitting adventure. the little bears had reason to look so concerned as i cut them into a long long long strip of polar fleece.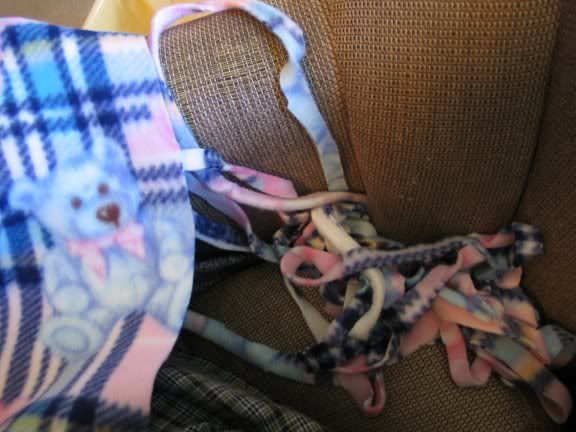 and then i knit it into a hat and mumsie wanted it so i gave it to her and she is very excited and put on her pretty pink coat so she could model it for me.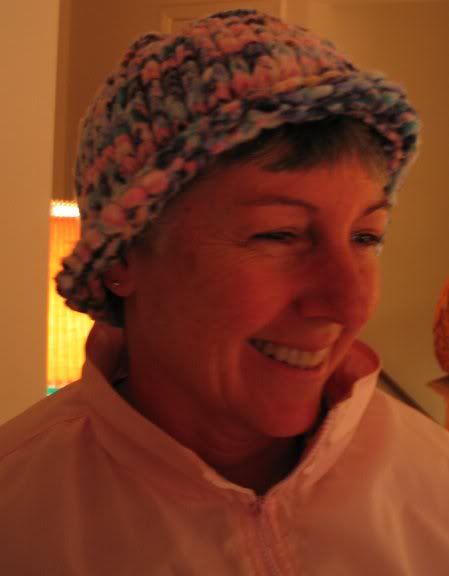 voila!