for the sake of picture loading, 2 entries. i know, so sue me, okay? not really. but you get the idea.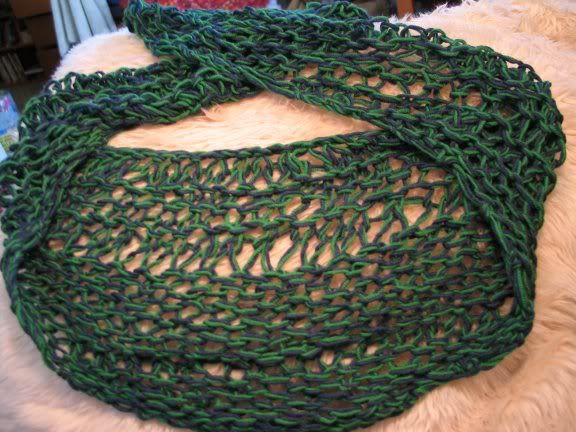 green scarf. for me! it's aurora 8 karabella (my one true love!) It's like a triangle shape. and i love it.
me wearing it like a crazy babushka: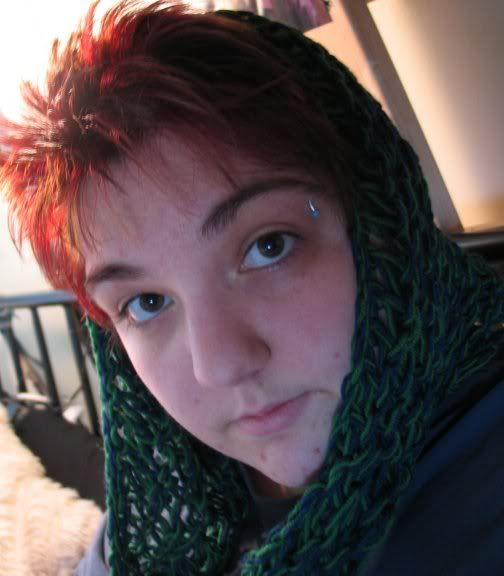 My other new scarf, three different pinks, also aurora 8. It zigs and zags rib wise. hot. took me for freaking forever, but i really love the end product.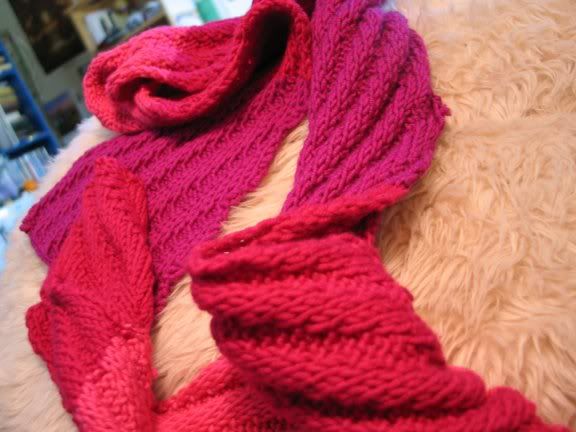 me wearing it: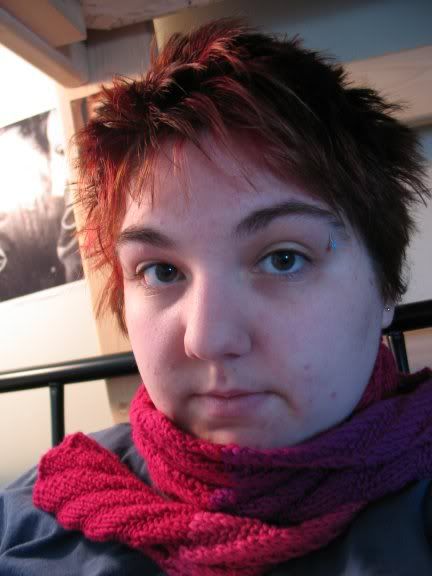 matching wristers (i used leftovers from scarf. I love love love these too.)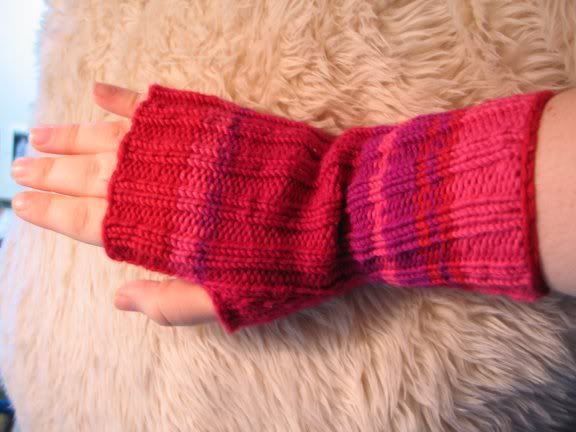 purse i made holley for x-mas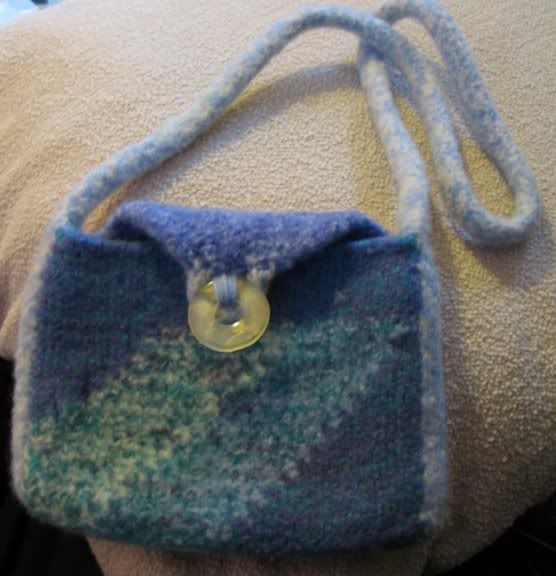 closeup of felted purse: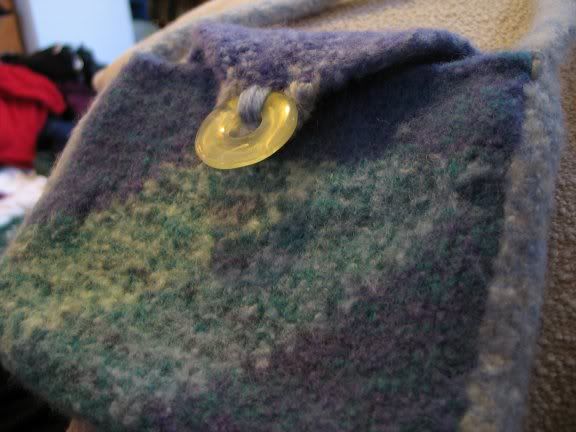 i finished my sweater. i hate it. i'm going to rip it out and make something completely different. but here's a picture of me fucking around in it. no, the collar doesn't actually sit like that when you wear the sweater correctly. notice: i have huge breasts.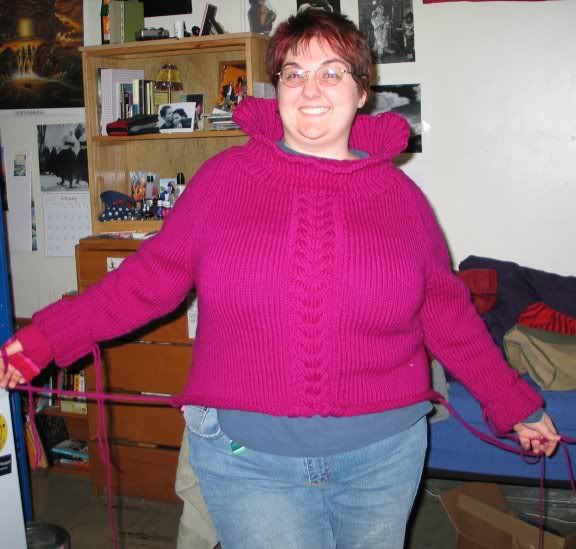 and finally, for shit n' giggles:
Amy put the vagina scarf on as a dress. I tried to get her to wear it for the vagina monologues (she did "my short skirt"), but she wouldn't.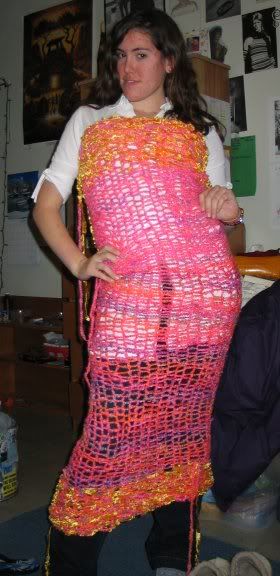 i made some other stuff.. i lost a scarf that i made. and i'm working on socks now, and a cotton lace wrap. and i got in beaver slide (e-hem, that's a yarn company thank you very much!) and i'm going to make pink legwarmers. yup.