okay ya'll. here's some more pictures!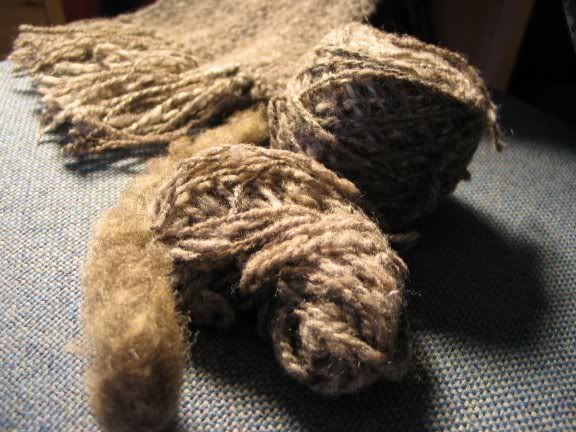 so i took some raw wool and washed it and combed it into roll-logs, then i spun it and wove it and it was good. I love this scarf scarf scarf.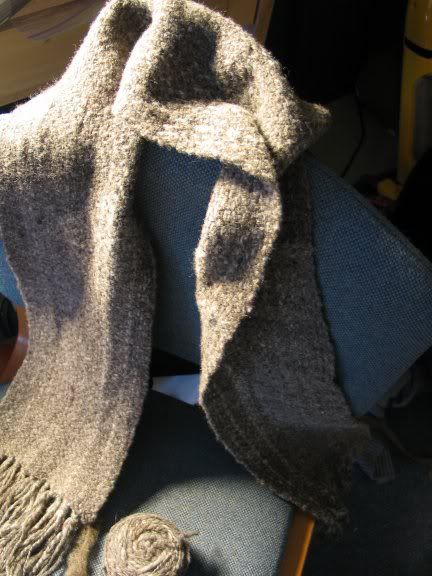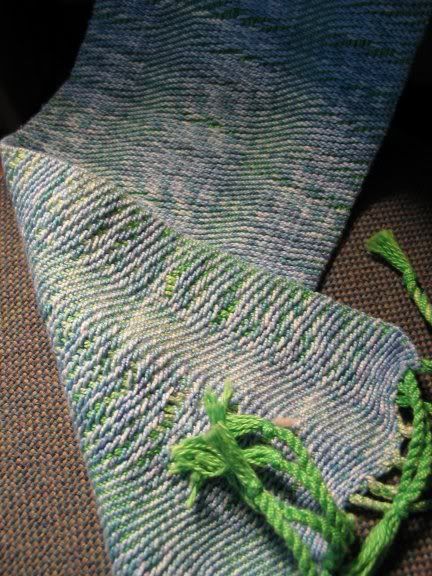 that would be the scarf i made for manabee, 'cause she's a marine biologist and she likes water.

close up of manabee's scarf: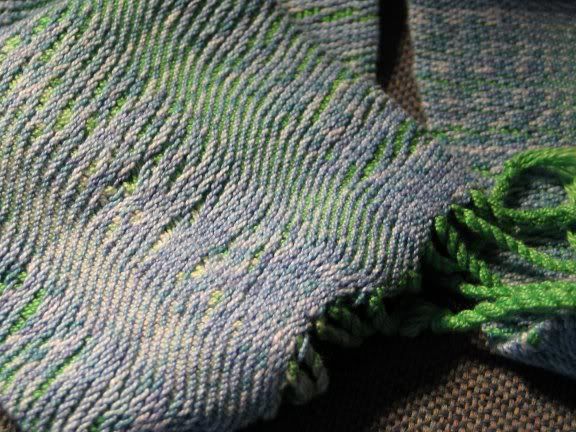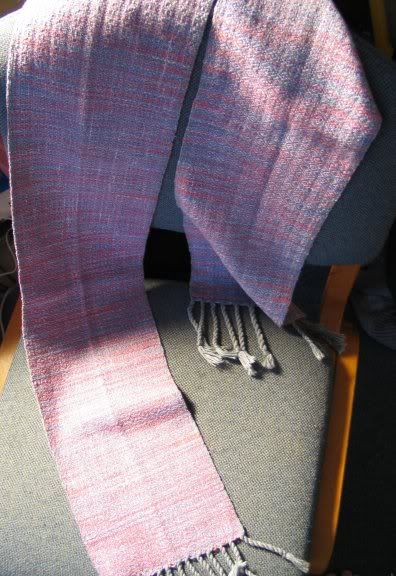 the scarf i gave esther for chimmas.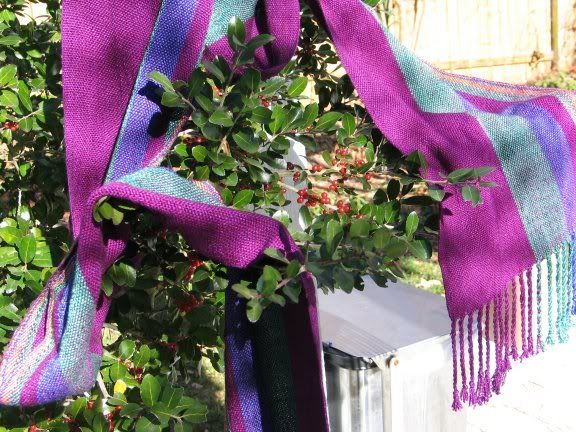 the fibonacci scarf i made for my grandma
and a close up: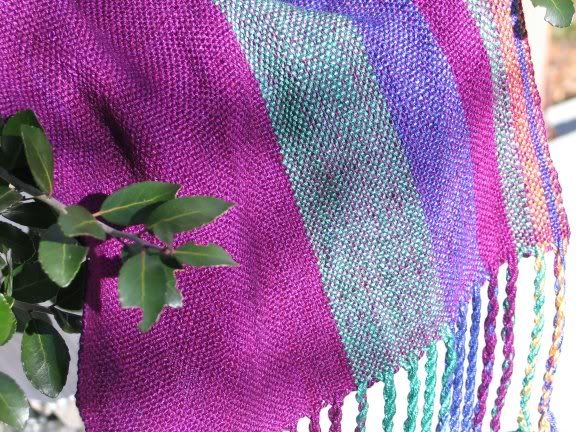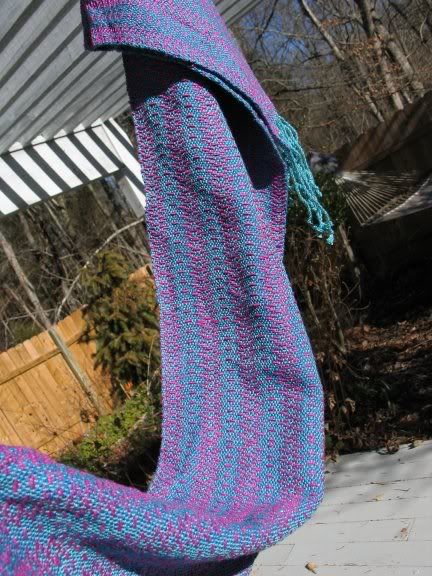 the flora scarf I made for my aunt

and a close up (god i'm getting boring)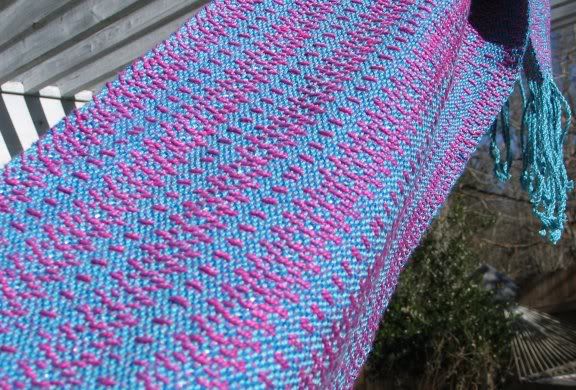 okay, that's all for now.
stay tuned for more pretty pictures!